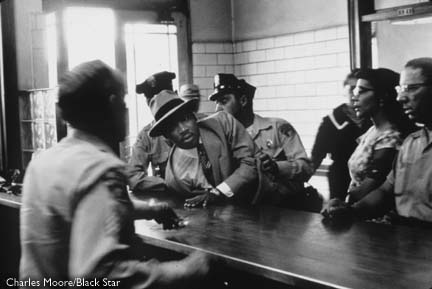 "Of all the forms of inequality, injustice in health care is the most shocking
and inhumane." -Martin Luther King, Jr.

Did you know there actually exists groups of doctors and laymen who are highly organized in their goal to reform the health care delivery system of both the U.S. and WA State (where I currently reside).

1) Physicians for a National Health Program
"Health Care is a Human Right" - A single issue organization since 1987 advocating a universal, comprehensive single-payer national health program. PNHP has more than 14,000 members across the U.S. NOTE: Single-payer national health insurance is a system in which a single public or quasi-public agency organizes health financing, but delivery of care remains largely private.


Their website has a great FAQ section, ie: Is national health insurance "socialized medicine"? Won't this raise my taxes? Won't this result in rationing like in Canada?
http://www.pnhp.org/

2) Health Care for All - Washington
Advocate for secure, affordable, and comprehensive health care coverage for all WA residents implemented through a unified financing system. They meet regularly and you can download their presentations online. Start a chapter in your county!
http://www.healthcareforallwa.org

3) Washington Fair Share Health Care Coalition
A group of labor, business, religious and health provider interests, working together to expand access to health care coverage in Washington state. They have some really heavy hitters on their Endoresee List.
http://www.fairsharehealthcare.net/



(Gov. Gregoire at SeaMar Clinic in Seattle)

4) WA State Governor's Office - Blue Ribbon Commissionon on Health Care Costs and Access
One page summary of: The Problem and the Goals (PDF)

Governor's Priorities: Health Care
http://www.governor.wa.gov/priorities/healthcare/default.asp

------------------------------------------


Extra thumbs up to WA State's program (Basic Health) for low-income families, mothers of young children, and individuals. Most states do NOT even have such a program. Don't believe me, do a search for your state. It is also very very affordable, as little as $17/month for a single person with a part time minimum wage job.

"Basic Health contracts with health plans all over Washington State to provide reduced-cost health care coverage to qualified Washington State residents."
http://www.basichealth.hca.wa.gov/understanding.shtml